Torres Atlântico
The main project of AFM in the private sector is the Torres Atlântico Complex, in Luanda, having as reference Clients Sonangol, ExxonMobil and BP Angola. Since the occupation in September 2009, AFM is rendering integrated facilities management services at the Torres Atlântico Complex.
Torres Atlântico consists of two towers, one office tower and one residential tower with a total area of 49,000 sqm, all managed by AFM.
During the course of this decade, AFM has acquired a great experience in management skills, which has allowed us to differentiate from other service providers in this sector.
Torres do Carmo
Since 2019, AFM provides integrated operation and maintenance services at Torres do Carmo for ANGP (Agência Nacional de Petróleo e Gás).
Banco Angolano de Investimentos
In January 2016, AFM was awarded the management of the maintenance operations of the New Headquarters of BAI – Banco Angolano de Investimentos in Luanda.
Palácio da Justiça
In the public sector, the reference project is the operation and maintenance of the Palace of Justice of Luanda, through a contract signed with the Constitutional Court.
TOTAL Angola
Between 2011 and 2016, AFM provided commissioning and maintenance engineering services to TOTAL Angola at the "TOTAL ANGOLA TOWER 2" headquarters, having produced an extensive set of documentation that defines the set of technical requirements indispensable for the proper and planned transition from the construction phase to the operational phase.
Campus Universitário Agostinho Neto
AFM provided management and maintenance services with works corresponding to the transition services at the new University Campus of Luanda, after its inaugurations. Currently, AFM provides integrated facilities management services.
Edifício Platinium
AFM provided integrated operation and maintenance services for the Platinium building, in Angola, fully occupied by TOTAL Angola.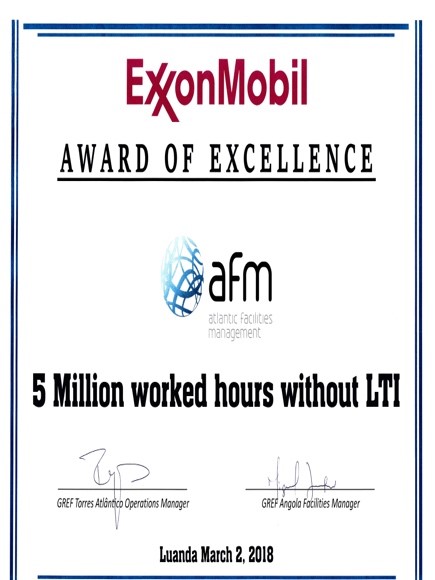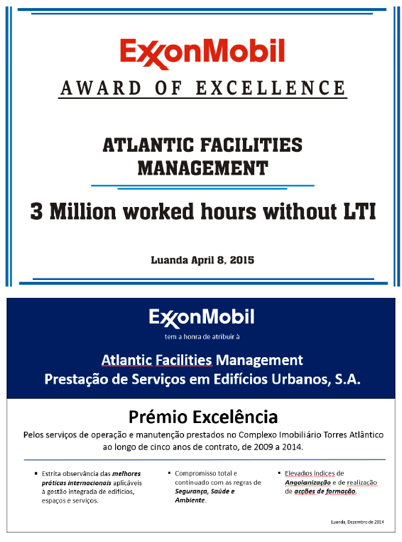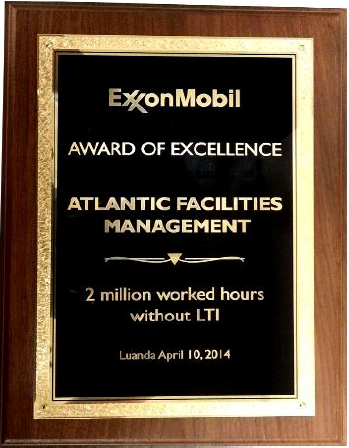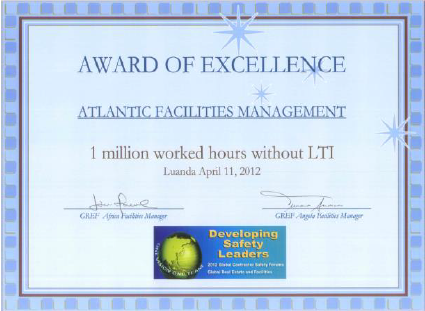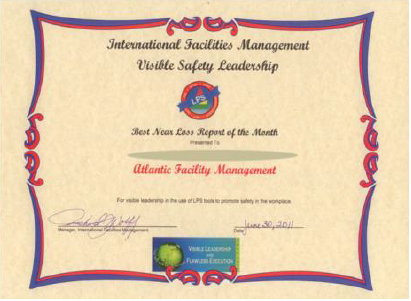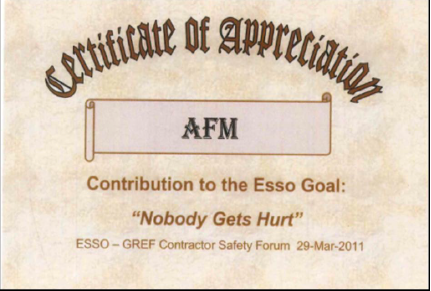 Partners, subcontractors & trade associations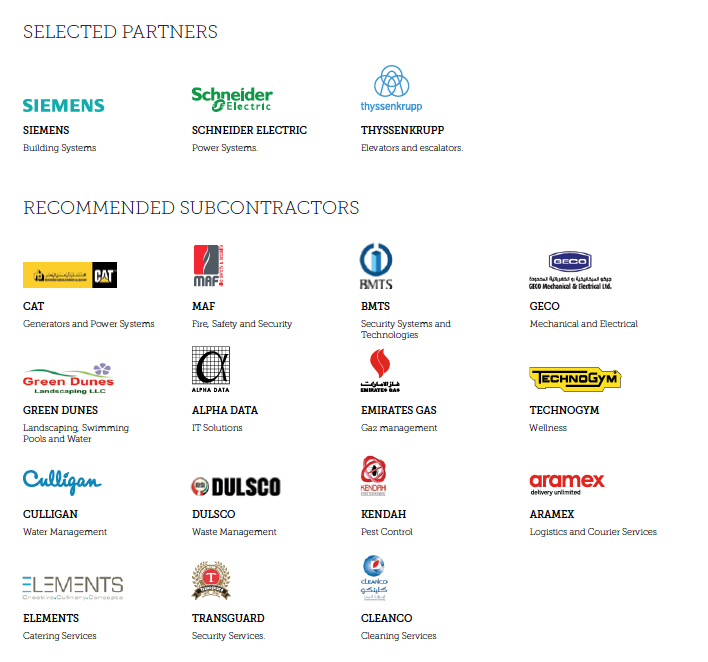 ExxonMobil, one of the world's largest publicly traded energy providers and chemical manufacturers, develops and applies next-generation technologies to help safely and responsibly meet the world's growing needs for energy and high-quality chemical products.
ExxonMobil has interest in three deep-water blocks covering nearly 2 million gross acres in Angola. These blocks contain world-class development opportunities and have a gross recoverable resource potential of approximately 10 billion oil-equivalent barrels.
Since 2009, AFM has been working for ExxonMobil and received a range of awards and praises from them.

BP is a global energy business working across the world. From the deserts to the deep sea, from rigs to retail stations, they provide fuel and power for heat, light and mobility.
BP has been in Angola since the 1970s, and in the 1990s it acquired interest in four deep-water offshore blocks some 200km northwest of Luanda and invested more than $30 billion on its portfolio to date.
The cooperation between AFM and BP Angola started in 2009 with the operation of Torres Atlântico. Since December 2015 AFM has also been providing BP Angola facility management services in several other BP infrastructures in Luanda.

TOTAL is a major energy player, which produces and markets fuels, natural gas and low-carbon electricity. Active in more than 130 countries, their ambition is to become the responsible energy major.
TOTAL has been present in Angola since 1953, it is one of the main branches of the company. Pioneer and lead explorer in Angola, TOTAL has proved all through the years its expertise in the local oil industry.
The collaboration between TOTAL Angola and AFM started in 2011, with AFM being contracted to take over the management of the integrated operation and maintenance of the Platinium building.

Sonangol – Sociedade Nacional de Combustíveis de Angola, E.P. – is the state-owned oil company, responsible for the management of oil and natural gas exploration on the subsoil and continental shelf of Angola, and is responsible for the exploration, production, manufacturing, transportation and marketing of hydrocarbons in Angola.
AFM has been rendering their services to Sonangol since they entered the Torres Atlântico tower in September 2009.
© 2020 AFM. ALL RIGHTS RESERVED.